A brick-revitalizing facility

Location: Odsherred, Denmark
Year: 2018
Size: 1200m2
Collaberator: Julie Meiland Hansen
In recent years, the outskirts of Denmark have seen the population shift from smaller villages to more densely populated areas. This means that empty houses are left to decay in the Danish rural areas. Odsherred municipality of one of the areas facing this problem with approx. 1500 empty homes. The municipality has taken the initiative to support the establishment of a company that can destroy empty homes by demolition.
Odsherred is also known for its beautiful moraine landscape, which also forms the basis for a newly established hiking trail "Højderygstien", which runs along the scenic landmarks in the area's nature. Another landmark along the route is Asnæs Brickworks.
The brickwork is rich in soul and unique architecture, but stands empty and dilapidated.

The project links the planned company to the abandoned brickworks, which, in addition to demolishing empty houses, will collect and clean old bricks that can be used for the construction of new buildings in the municipal towns. The brickwork thus sends brick again into a new circuit that supports the cities and supports the double urbanization.

The project addresses two themes: the industry such as the restoration of the old brickwork and the municipality's circular materials, and the scenic link on the old moraine landscape and the walking route.
With the project, we will create a new building optimized for the cleaning of bricks, with architectural inspiration from the building customs and atmosphere of the old brickworks.
The last remains of the brick-factory






The brick-factory is connected to an existing hiking trail
The facility is meeting the landscape with a small facade and a big roof'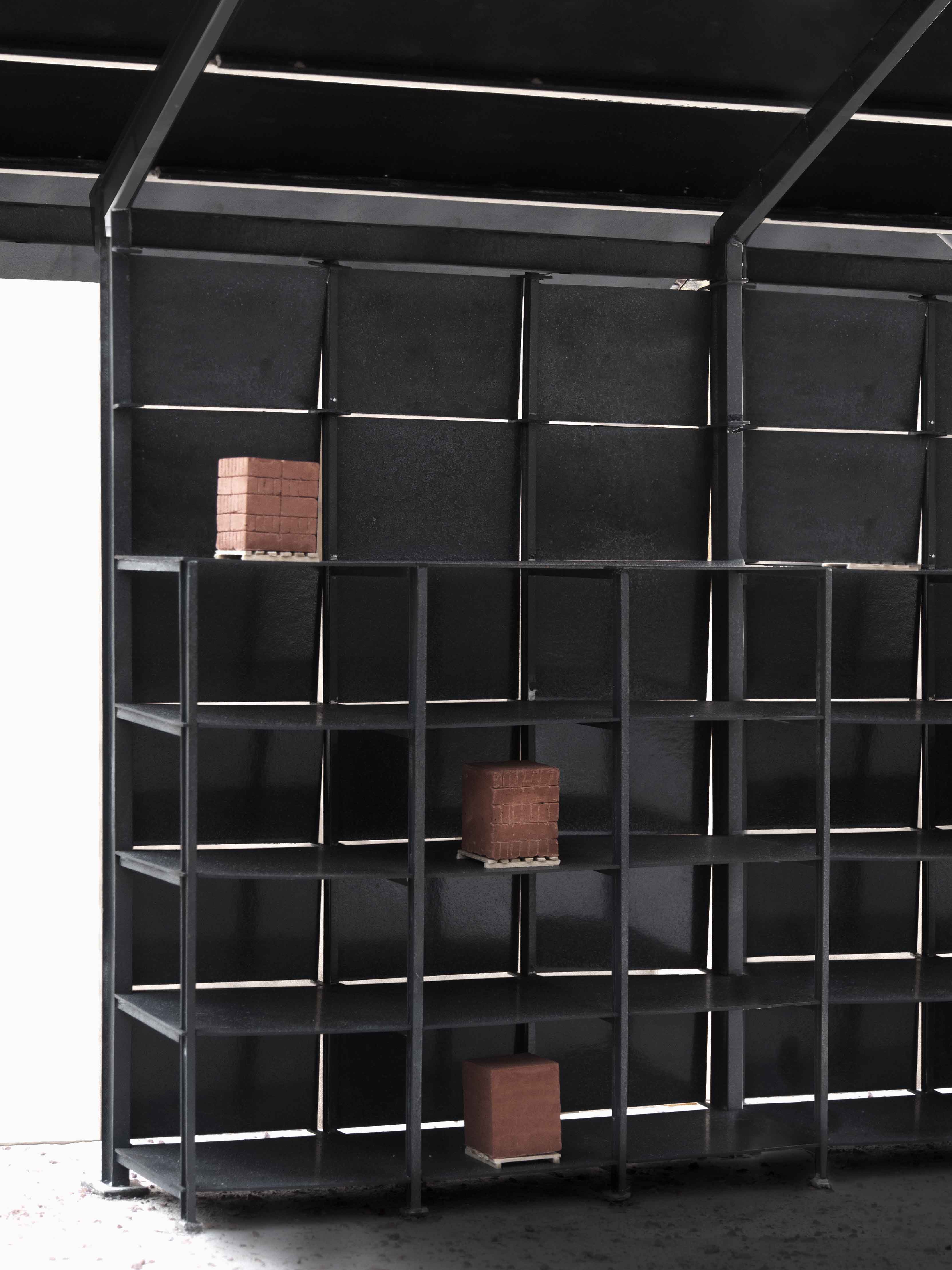 The spacial experience ressembles that of the original brick-factory
The facade is designed to reflect the function it meets
The shelf system and facade is tectonically the same thing
The section illustrates how the facade reflects that of the brick factory, and ends with a steep roof towards the surrounding landscape
The hiking trail is connected to the old brick-factory witch functions as the "end" of the trail