Social housing on paper island

Location: Copenhagen, Denmark
Year: 2016
Size: 1200m2
Collaberator(s): N/A
The project creates a flow, a course on the island, and from this course a building structure was to be created.
The primary lookouts used are a look at the playhouse, towards the opera, towards the islet, and back to the "entrance".
This starting point created the career structure, or a principle of applying a career structure.

Each building has certain features; sink, depot, workshop, common house, toilet, shop, café, workshop etc.
It is important to emphasize exactly where the various functions are located - the café as well as the shops are located in the breach, and the entrances invite users of the breach to use them; the others address the residents;
In other words, this is a courtyard that is primarily aimed at users, but where the public has access - not directly invited, but has access - and this is where new meetings occur; meetings between private and public space.

The buildings are physically located to create a transition from the semi-public, the breach, to the completely private space; home.
The way to do this is to continue with the concept of transitions. First of all, the buildings that get smaller and the distance from them get bigger, the garden takes over.
The road to the home is made from the total of 10 stairs, and only these 10 stairs.




The last remains of the brick-factory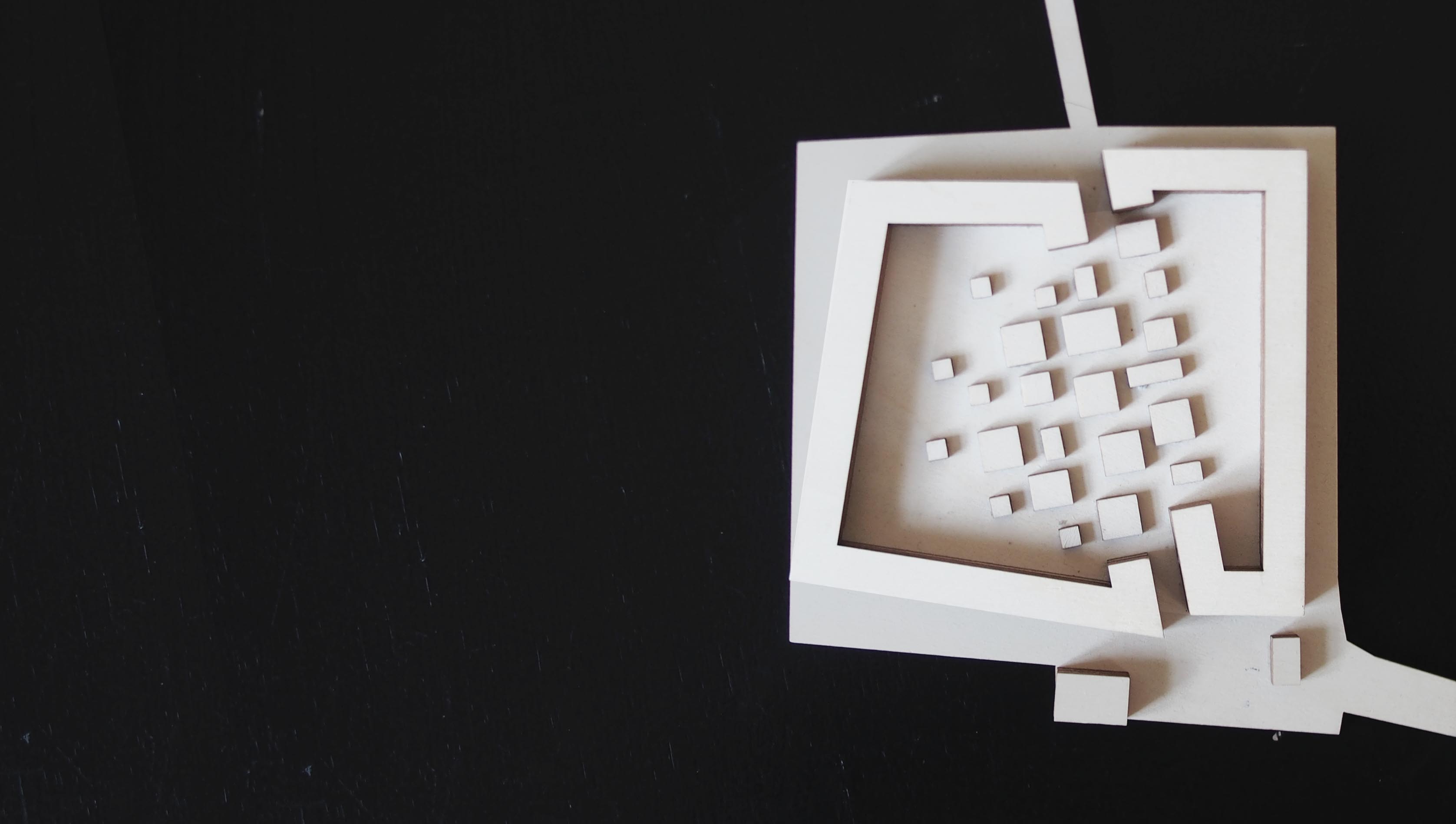 Model of the new site-plan

The new site-plan

Upper: plan showcasing the flexibility of the apartments. Lower: student housing

The expression of the timber-facade changes troughout the day

Model in 1:100

Light shines through the building

Visualization of the inner shared space between the apartments

Upper: facade towards the courtyard. Lower: facade towards the city